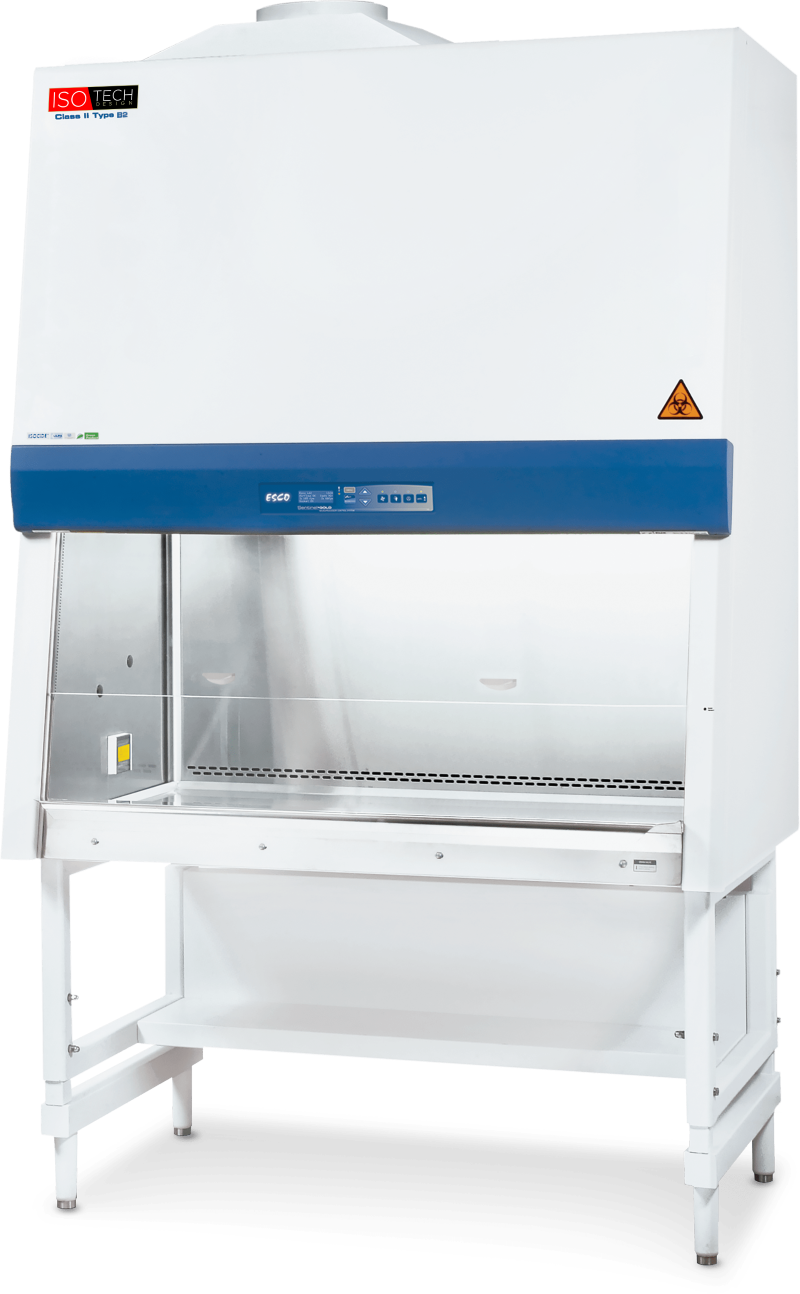 Biological Safety Cabinets
For more information or a quote, please contact us at:
1-800-476-2010
514-956-1602
info@isotechdesign.com
Biological Safety Cabinets
With a BioSphere Class II Type A2 Biological Safety Cabinet, protect laboratory personnel and samples from environmental risks. These units bring decades of experience and innovation together, ensuring the safety of operators and samples.
Type A2 Biological Safety Cabinet
Superior Filtration: Uses 2 ULPA filters which operate at a typical efficiency of 99.999%; a significant advantage over conventional HEPA filters in contamination protection.
Cleaning: The workspace is a single piece of stainless without screws or connectors.
Protection: Isocide™ powder coating finish prevents microbial/bacterial growth on the exterior of the unit.
Operator Comfort: the 10-degree sloped front delivers optimal ergonomics for maximum operator comfort.
Key Benefits:
First-class Personnel and Sample protection, achieved by using the most effective filter technology in the world.
Highly energy-efficient, US-made DC ECM Motor.
Ergonomic, features with angled front, and ADA-compliant.
Type B2 Biological Safety Cabinet
Designed to provide operator, product, and environmental protection in situations where recirculation of filtered air is prohibited.
*This cabinet requires an external blower*
Sentinel™ Gold Microprocessor Control system

Displays basic parameters such as airflow on one screen
Has audible and visual alarms

Quiet and uniform airflow
Long Life ULPA supply filter
HEPA exhaust filter
Isocide™ Antimicrobial Powder Coating eliminates 99.9% of surface bacteria within 24 hours of exposure